Welcome to General Plumbing & Heating Ltd.
---
General Plumbing & Heating Ltd. has been serving the Battlefords and surrounding area for over 60 years! We've done this by creating trust and value for several generations of residential and commercial clients. Along the way, we've built a reputation for having all jobs completed in a timely manner.
We are staffed by friendly, knowledgeable, and fully trained technicians who take pride in their quality workmanship. We can help you with plumbing repairs, leaks and blockages, as well as new plumbing installations. We'll quickly respond to furnace and boiler issues and no heat situations. And we also service air conditioners, water heaters, water softeners and more.
Should you require a new unit, we'll recommend the ideal one for your space, and we even have a financing program to help with the unexpected. We're still here over 60 years later because we treat each and every customer right.
We are HEIL dealers and a SaskEnergy Network Member. We are happy to provide you with a free estimate and look forward to assisting you with your next project.
We are flush with expertise!
We do new plumbing installations as well as repairs to water lines, sewer lines, toilets and sinks, and much more. We also do water heater, and dishwasher installations. We serve both residential and commercial customers. Click below to find out more.
In North Battleford and surrounding area, heating repairs can't wait!
We install and repair all makes and models of furnaces, boilers and water heaters. Estimates are free – click below to find out more.
No sweat, we have this covered!
We provide experienced technicians to repair, replace and install air conditioning units. Whether you're trying to keep a home, business or public building cool, we're here to help. Click below for more information, or call us for a free estimate.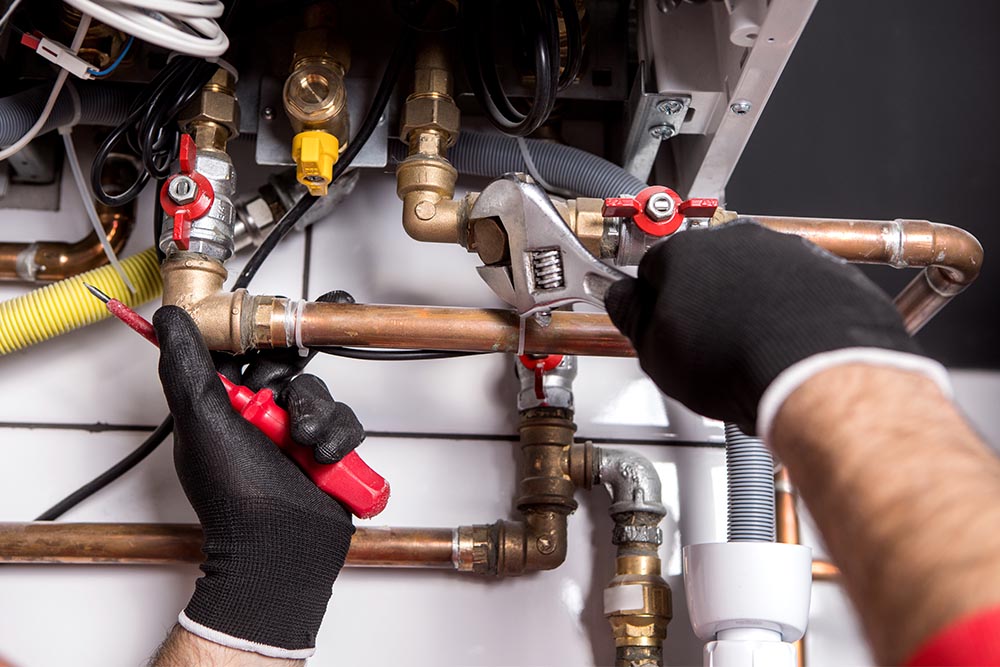 Other Services
Our experienced, trained staff provides North Battleford and area with several other key residential and commercial services:
Gas fitting
Furnace inspections
Water softener repairs and replacement
Sheet metal work and ductwork
Contract work

Financing
We understand how stressful it can be to replace a furnace, air conditioning unit, water heater, etc. We can make it more affordable by providing an easy monthly or biweekly payment plan. We can get pre-approval in seconds! Click below to find out more.